P.E.A.C.E. is an organization of activists, and we encourage you to join us at no financial cost.
P.E.A.C.E. changed its name (Formerly Concerned Educators Allied for a Safe Environment, CEASE), its purposes, and its activities by a consensus of its members at its annual meeting in Dallas, Texas, on November 7, 2014, following a transparent listening and consensus process that began at the mid-year retreat in Grass Valley, California, in June 2014.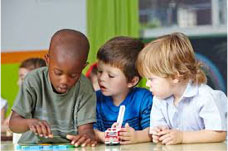 Most of P.E.A.C.E.'s public activities take place at the the Annual NAEYC Conferences, because they are the largest annual gatherings of the early childhood profession. P.E.A.C.E. is a major part of NAEYC's new Peace Educators Interest Forum, having helped to organize its predecessor, the CEASE/Violence in the Lives of Children Interest Forum.  The Peace Educators Interest Forum, whose members join through their NAEYC membership, meets annually at NAEYC Conferences, following the seminar it co-sponsors with P.E.A.C.E.  In some years P.E.A.C.E. has conducted public demonstrations at the Conference on issues of major concern, such as the war in Iraq.  In other years we have circulated petitions to the NAEYC management and Governing Board, as we did in 2008 concerning the establishment of a media track for future NAEYC Conferences.
Since 1979, P.E.A.C.E. has been attending some NAEYC Governing Board meetings, seeking to raise consciousness and bring the leadership of the early childhood profession into a more activist stance toward the common public issues that face young children as they grow up.  We have communicated our specific concerns to the management and Governing Board through a variety of action documents.
We work with several partner organizations. P.E.A.C.E. also is represented at some events of the World Forum on Early Care & Education (www.childcareexchange.com/wf) as well as at Conferences and Peace Educators Interest Forum of the Association for Childhood Education International (ACEI, www.acei.org). P.E.A.C.E. is represented at the conferences of California AEYC.  P.E.A.C.E. members also participate actively in Educators for Peaceful Classrooms and Communities.
Between NAEYC Conferences P.E.A.C.E. is managed by a consensus of its active members, also known as our Worker Bees Council, who also meet every summer for an annual retreat.  Other P.E.A.C.E. activities occur between national gatherings as well, both in the Boston area and in California.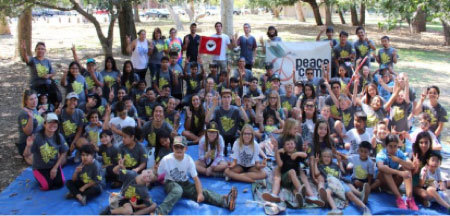 P.E.A.C.E.'s Executive Committee consists of members Joyce Daniels, Sharon Davisson, Karin Pavelek, Marilyn Shelton, Lucy Stroock, and John Surr.
P.E.A.C.E. is honored to list among its sponsors the following leaders in the early childhood profession. We turn to these sponsors for advice, not money.
Betty Burkes of WILPF
Nancy Carlsson-Paige of Lesley College
Eleanor Duckworth of Harvard
Mark Ginsberg, of George Mason University
Diane Levin of Wheelock College
Bonnie and Roger Neugebauer of the World Forum Foundation and Exchange Magazine
Kathy Thornburg of the Center for Family Policy & Research
Diane Trister-Dodge, Founder of Teaching Strategies, LLC.
We encourage tax-deductible donations of any amount through the Donate button on this website, or by checks made out to 'P.E.A.C.E./Survival Education Fund', mailed to P.E.A.C.E., 55 Frost St., Cambridge, MA 02140.  Although we depend on and appreciate financial contributions, we value even more your active participation in helping to fulfill our common goals.