The P.E.A.C.E Projects is an initiative to sponsor and mentor Early Childhood Educators, in promoting Peace Education for young children in the classroom. We will feature more P.E.A.C.E Projects in August.
By Aubrey Green, director of Creative Spirit Learning Center, Fair Oaks, CA
Nicole Brann and myself, as directors, our teachers and our village are so grateful for the opportunity presented to Creative Spirit Learning Center by the P.E.A.C.E. organization. Awards are a wonderful way to show the schools in our community that you believe in what they're doing. We felt honored to be included for consideration, and were delighted to be entrusted to fulfill the goals for peaceful classrooms your organization has in mind.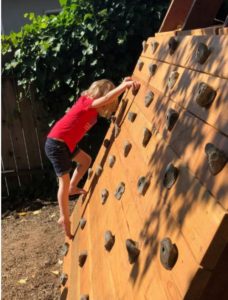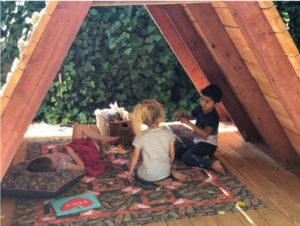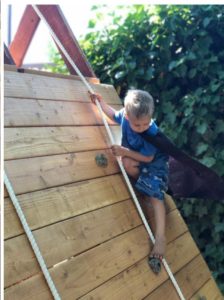 After much consideration and planning we decided to utilize the funds to build an A-frame climbing structure providing sensory input opportunities to children who so desperately need them. We believe an outside classroom is just as important, if not more so, than an inside classroom. Making it an inclusive space is high on our priority list. Although we have just completed the project, the collaboration between those who are in need of additional outlets and those who simply enjoy climbing, has been magic. It is a big step in the inviting and inclusive outside classroom that Nicole and I dream of.
Thank you again,
Aubrey Green.