Take Action
P.E.A.C.E is an Activist Organization.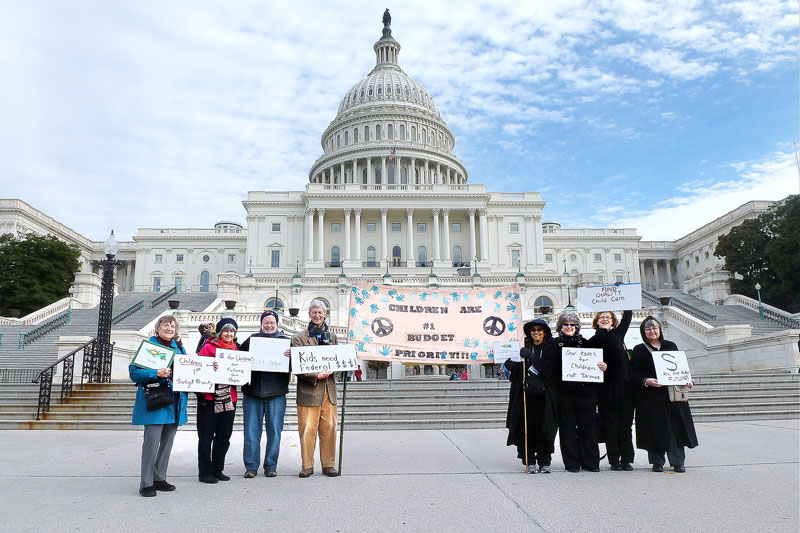 We act on public issues related to our purposes, to help young children grow up in a peaceful family, school, community, country and world. Peace starts within each of us, then in our immediate contacts, including the children and families with whom we work, and only then with our neighborhoods, communities, and wider jurisdictions.
Action Alert! May 2019
Presidential Debates Coming
With about 20 serious candidates, the Democratic field will be split into two groups over two nights at both debates. The Miami debate, June 26 and 27, will air on NBC. The Detroit debate is set for July 30 and 31 and will air on CNN. As this newsletter went to press, the DNC had not announced how they will split the field up.
20 Presidential Candidates Answer Peace Questions
World Beyond War has assembled an interesting summary of candidates' responses to questions related to war and peace.
Pull the US Out of the War in Yemen!
With Congress back in session, perhaps the most outstanding peace-related issue before them is a push to get the Senate to join the House in overcoming the President's veto of Congress' resolution to end US support for Saudi Arabia's war in Yemen. The principal victims of that war have been Yemen's families and children, who continue to face dire privations, including starvation. Congress needs to reassert its Constitutional right and duty to decide on fundamental issues of war and peace. Especially if you have a Republican Senator, please urge a strong push to override the veto.
Tell Congress: Appropriate More for Early Childhood,
Less for Defense
You have heard this from us before, but now is the time that decisions are being made about the Federal appropriations for the fiscal year starting in October. So please, even if your message is just the headline sentence above, tell your Senators and Representatives how you feel about these issues. If you have a good story to tell about the difficulties that inadequate funding puts in the way of the quality of care we can give to the children, that information would help.
This is National Screen-Free Week!
We apologize for sending you this message that you have to read on a screen at this time, but even so it's worth a reminder that this week, April 29-May 5, is National Screen-Free Week! You can find an abundance of ideas, resources, and encouragement for you and the children and families for whom you care, at www.screenfree.org/resources/. When you're focused on a screen, you can't look each other in the eye. You're apt to miss birdsong. You can't feel the peace of the children playing nearby.
Each month our members get our news, starting with a message like the one above.
First Steps
Take Action with these Quick Links
Call Leaders
Tell our leaders to reduce war spending and to use weapon money to help young children grow. 
US Congress
(202) 224-3121
President
(202) 456-1111
Speak Up
Speak up for the incalculable number of children currently victimized by war and bias.
Contact your US Representatives and Senators. 
Contribute Directly
Help victimized children directly by contributing to organizations such as:
Take Action Today
Choose a Cause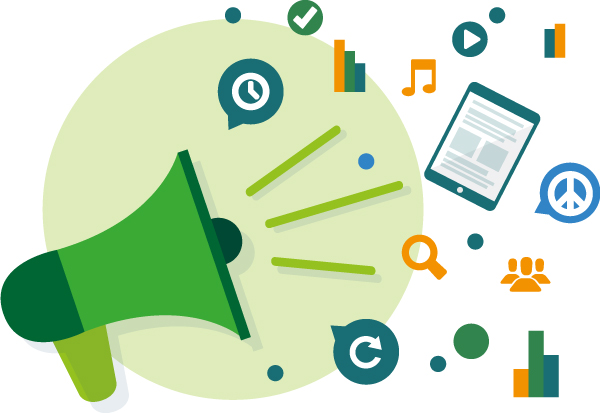 Join the Actforpeace List Serve
P.E.A.C.E. has an action arm, a list serve called Actforpeace, which alerts its members by email to opportunities for public policy actions to help children (and their parents and teachers) survive and thrive in a more peaceful, healthier world. The messages mostly relate to the action agenda items described below. Any participant in the list serve can initiate messages, and they come maybe 5-10 times a month. To join the list serve, send a message to 1peaceeducators@gmail.com, asking to be invited to join.
Help Us Take Action
Join or Donate