Take Action
P.E.A.C.E is an Activist Organization.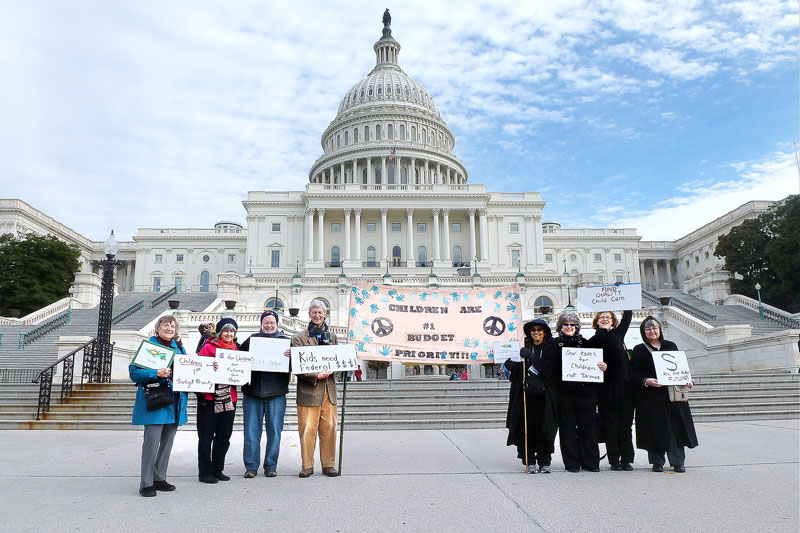 We act on public issues related to our purposes, to help young children grow up in a peaceful family, school, community, country and world. Peace starts within each of us, then in our immediate contacts, including the children and families with whom we work, and only then with our neighborhoods, communities, and wider jurisdictions.
Action Alert! November 2018
2018 Election Results
Thank you for voting on November 6. It's a bit too early to read the tea leaves about results, but we may find it a bit easier to get positive financing and other changes for young children and their families through the new Congress. In these efforts, please emphasize, particularly to new incumbents, that substantial majorities of the voters in both Parties support improved funding for early childhood education and care. See, e.g., The nonprofit Bipartisan Policy Center's September publication, Early Childhood Initiative: Building Support for Early Childhood Excellence, at https://bipartisanpolicy.org/wp- content/uploads/2018/09/Building-Support-for-Early-Childhood-Excellence.pdf.
Imprisoned Immigrant Children!
Sadly, we continue to learn about the abuse and long detention of children migrants by the U.S. Customs and Border Protection at the order of our Government.
Beyond the several thousand children separated from their parents who filled the news this summer, we now know that 13,000 more are being held in overcrowded detention centers. These are the unaccompanied migrants, under 18, who arrived at the border alone, without an adult. The system for housing them and looking for sponsors is overloaded and broken down. Many relatives and others who would take them in are now backing away for fear of being prosecuted and deported themselves for their undocumented state. The government makes no secret of its intention to take advantage of their willingness to help the children. The newly created tent city on the Texas border is designed to relieve this overcrowding, but it provides the children no education or clear plan for their future. It also pours excessive taxpayer dollars into the hands of private prison developers. As the children turn 18 they can be held on criminal charges.
This painful reality of our broken and inhumane policies towards refugees and asylum seekers, especially children, is illegal. It breaks both U.S. law and international law protecting human rights. Please join over 250,000 others in an ACLU petition to end these conditions on this website: https://action.aclu.org/petition/cbp-stop-abusing-children.
Communicate with Senators and Representatives now.
If you are in Washington, DC, for the NAEYC Conference, please take a trip to the House and Senate Office buildings, to leave word with the staffs of your Senators and Representatives, thanking them for their fiscal support of the Child Care and Development Block Grant, and for Head Start, and asking them to continue it in 2019. NAEYC will be facilitating these visits: https://www.naeyc.org/sites/default/files/wysiwyg/user-74/chooseyourownhilladventure2.pdf .
If you can't get to DC, you still can go to the individual Senators' and Representative's Websites or take pen to paper to communicate the importance of early childhood funding support to them.
Each month our members get our news, starting with a message like the one above.
First Steps
Take Action with these Quick Links
Call Leaders
Tell our leaders to reduce war spending and to use weapon money to help young children grow. 
US Congress
(202) 224-3121
President
(202) 456-1111
Speak Up
Speak up for the incalculable number of children currently victimized by war and bias.
Contact your US Representatives and Senators. 
Contribute Directly
Help victimized children directly by contributing to organizations such as:
Take Action Today
Choose a Cause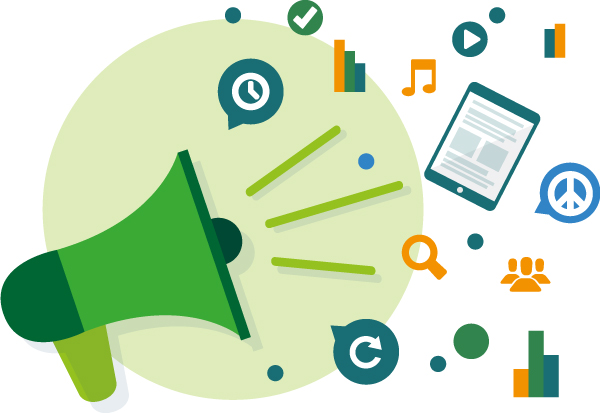 Join the Actforpeace List Serve
P.E.A.C.E. has an action arm, a list serve called Actforpeace, which alerts its members by email to opportunities for public policy actions to help children (and their parents and teachers) survive and thrive in a more peaceful, healthier world. The messages mostly relate to the action agenda items described below. Any participant in the list serve can initiate messages, and they come maybe 5-10 times a month. To join the list serve, send a message to 1peaceeducators@gmail.com, asking to be invited to join.
Help Us Take Action
Join or Donate