Take Action
P.E.A.C.E is an Activist Organization.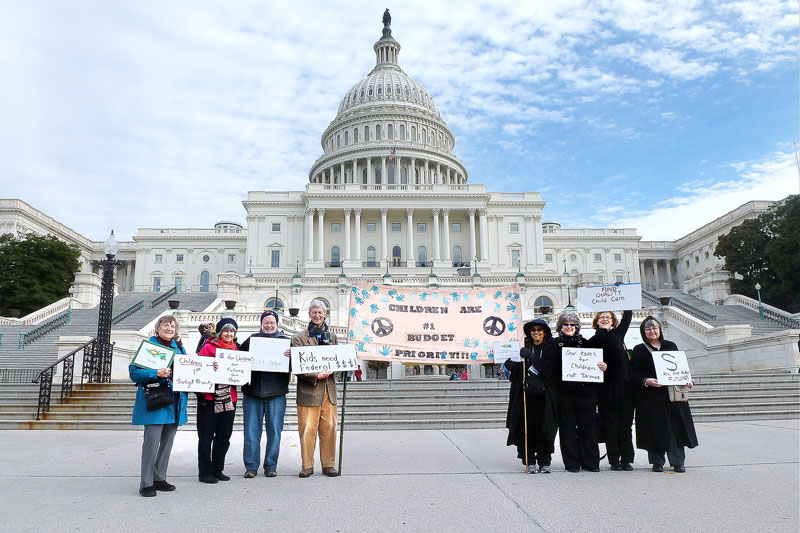 We act on public issues related to our purposes, to help young children grow up in a peaceful family, school, community, country and world. Peace starts within each of us, then in our immediate contacts, including the children and families with whom we work, and only then with our neighborhoods, communities, and wider jurisdictions.
Action Alert! March 2019
Ask for $5 billion more Early Childhood for FY 2020!
NAEYC is asking all of us to contact Congress to appropriate more money for the coming year to build on FY 2019 gains for early childhood. Further CCDBG funding increases will ensure that children are not cut from child care programs, while continuing to eliminate waitlists, improve health and safety, and help children from working families access the high-quality early learning experiences that will help them be ready to thrive in school and life.
We also need to:
increase funding for Head Start and Early Start by $1.495 billion
provide at least $250 million for Preschool Development Grants
increase funding for early intervention services provided through the Individuals with Disabilities Education Act (IDEA) Part C (Grants for Infants and Families) by $61 million and for Part B, Section 619 (Preschool Grants) by $50 million
maintain and increase public school funds, particularly for Titles I and II, so that local school districts can invest in high quality early childhood programs and increase opportunities for early childhood teachers and school leaders.
Pass the Child Care for Working Families Act, HR 3773!
Looking into a longer time-frame, and addressing the structure of government involvement in child care, the Child Care for Working Families Act, introduced last week by Senator Patty Murray and Rep. Bobby Scott along with numerous co-sponsors, would address the current early learning and care crisis by ensuring that no family under 150% of state median income pays more than seven percent of their income on child care. Families would pay their fair share for care on a sliding scale, regardless of the number of children they have. The bill would also support universal access to high-quality preschool programs for all 3- and 4-year olds. Finally, the bill would significantly improve compensation and training for the child care workforce to ensure that our nation's teachers and caregivers have the support they need, as well as the children they are caring for, to thrive. Our friends at NAEYC are strong supporters of this Bill. Please contact your Senators and Representative, to ask them to co-sponsor and support it.
Continue your pressure on Senators and Representatives to protect the world and its children from a renewed nuclear arms race, and to restore to Congress its War Powers, especially for Yemen.
Continue to push to stop Trump's wall, and for immigration policies to protect human rights and reunite parents with their children.
The House already had adopted a Resolution striking down President Trump's purported National Emergency as an excuse to build his Wall, and the Senate is likely to vote on it soon. In addition recently, Senator Van Hollen introduced a Bill to extend or expand Temporary Permanent immigration Status (TPS) designation for certain countries, or to provide legal permanent resident status for TPS recipients who have been living in the United States for a specified period of time, in the Safe Environment from Countries Under Repression and in Emergency (SECURE) Act (S.2144).
Global Climate Strike - Called by School Children on March 15
In March 15, 2019 school children in YouthClimateStrikeUS.org are calling for a Global Climate Strike. US Youth Climate Strike want a Green New Deal, a halt in any and all fossil fuel infrastructure projects, declaring a National Emergency on Climate Change, preserving public lands and wildlife, keeping water supply clean, compulsory comprehensive education on climate change and its impacts throughout grades K to 8. Support this climate strike in any way you can.
Support Red Hand Day, Every February 12
Red Hand Day is also known as International Day Against the Use of Child Soldiers. It is a plea to world leaders to better protect children from being recruited by military fighting forces. It is sponsored by Child Soldiers International, along with War Resisters International, (of which P.E.A.C.E. is an associate member).
For more information and projects for future Red Hand Days contact
http://www.child-soldiers.org. More than 5,000 children were released from militaries in the world as a result of Child Soldiers International.
Each month our members get our news, starting with a message like the one above.
First Steps
Take Action with these Quick Links
Call Leaders
Tell our leaders to reduce war spending and to use weapon money to help young children grow. 
US Congress
(202) 224-3121
President
(202) 456-1111
Speak Up
Speak up for the incalculable number of children currently victimized by war and bias.
Contact your US Representatives and Senators. 
Contribute Directly
Help victimized children directly by contributing to organizations such as:
Take Action Today
Choose a Cause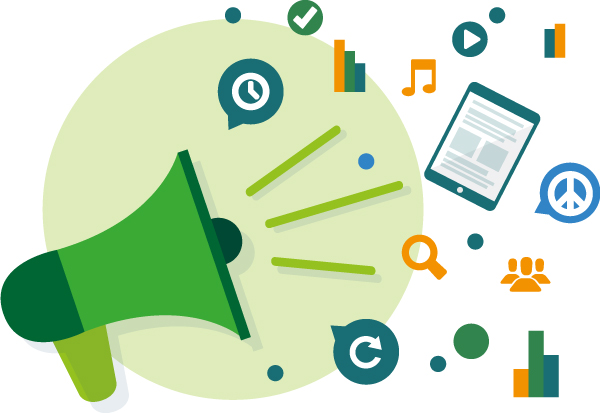 Join the Actforpeace List Serve
P.E.A.C.E. has an action arm, a list serve called Actforpeace, which alerts its members by email to opportunities for public policy actions to help children (and their parents and teachers) survive and thrive in a more peaceful, healthier world. The messages mostly relate to the action agenda items described below. Any participant in the list serve can initiate messages, and they come maybe 5-10 times a month. To join the list serve, send a message to 1peaceeducators@gmail.com, asking to be invited to join.
Help Us Take Action
Join or Donate