Support Peace Projects!
Peace Projects are an opportunity for early childhood teachers to receive an award to promote peace education in their classrooms.  We rely exclusively on donations to fund these innovative, educational programs. Currently we can only fund three Peace Projects annually.  Below are projects we have funded in the past thanks to the generous support of donors like you!
PEACE Project Recipient 2019 – Creating a Classroom Community through the Integration of Art Media and Books
Fullerton College Child Development & Educational Studies Laboratory School, CA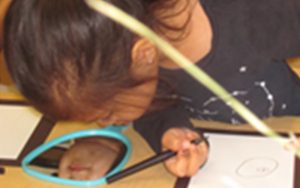 The Peace Project funded the purchase of art materials and children's books to support the children's interest in similarities and differences between themselves. The teachers wrote "We are very thankful to Peace Educators Allied for Children Everywhere for  providing opportunities to create a sense of peace for the children in our community."
PEACE Project Recipient 2018 – Building an A-Frame Structure
Creative Spirit Learning Center, Fair Oaks, CA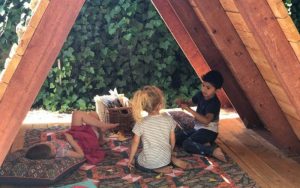 From the recipients  "As directors, teachers and our village, we are so grateful for the opportunity presented to Creative Spirit Learning Center by the P.E.A.C.E. organization. Awards are a wonderful way to show the schools in our community that you believe in what they're doing. We felt honored to be included for consideration, and were delighted to be entrusted to fulfill the goals for peaceful classrooms your organization has in mind."
Music and Social Change: Stories through Song with 4th graders
Haggerty School, Cambridge MA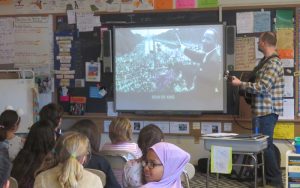 An exploration in three sessions of music and social justice during the American Labor Movement, Civil Rights Movement and the Anti Vietnam Movement led by Alastair Moock, a Grammy-nominated musician.