Take Action
P.E.A.C.E is an Activist Organization.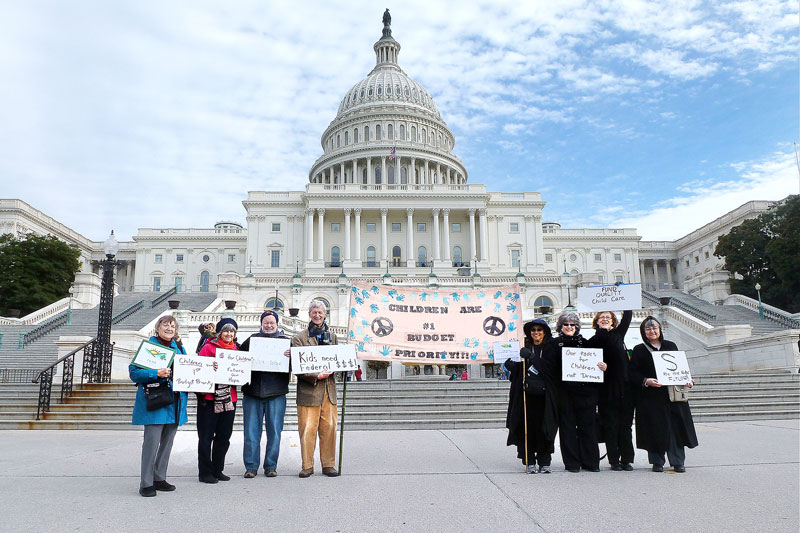 We act on public issues related to our purposes, to help young children grow up in a peaceful family, school, community, country and world. Peace starts within each of us, then in our immediate contacts, including the children and families with whom we work, and only then with our neighborhoods, communities, and wider jurisdictions.
Action Alerts! August 2020
Save America's Child Care Now!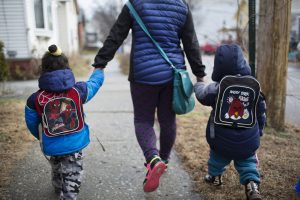 Picture courtesy of Getty Images.
This is an all-hands-on-deck situation. If you care about child care (and we know you do!), then starting today, and continuing until the Senate & House agree, you need to reach out to your members of Congress and tell them that they must ask leadership to prioritize child care in the pandemic relief bill.
 Thanks to your great advocacy, and the support of 8 in 10 voters who favor a federal child care stabilization fund, we have a strong foundation to build upon:
A bipartisan majority in the House passed the Child Care Is Essential Act, which would provide $50 billion for child care.
The Senate Republicans proposed the HEALS Act, which would provide $15 billion. But $15 billion is not enough to stabilize child care so that child care centers and family child care homes across the country can survive and allow parents to return to work over time. And it doesn't meet the needs of Head Start, either. 
Congress needs to provide more, and members need to hear from you in order to provide substantial, meaningful support to families, children, educators, businesses and our communities across states and settings.
Don't let Congress overlook child care in the relief package.
Check out the newest national and state-by-state data to help you tell the story of how child care programs are barely hanging on—and how much they need Congress to prioritize $50 billion in funding for them right now.
And then call, email, or tweet today, and every day, until Congress chooses to #SaveChildCare.  We think they can and must.
This message came directly from NAEYC, which joins all other early childhood organizations in ChildCareRelief.org
---
Register and Vote!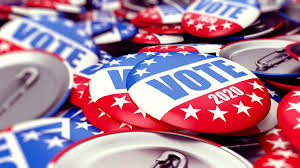 NAEYC's
campaign to get voters registered and voting in every jurisdiction
is underway, aiming at convincing candidates and voters of both parties to take effective action to build a properly funded national system of high quality early care and education as a matter of the highest priority.  September 22 is National Voter Registration Day, and November 3 is Election Day.  Our choices and actions between now and then matter more than ever before.  Urge friends to vote by mail, well in advance.
Each month our members get our news, starting with a message like the one above. Join our organization to receive the latest Peace News in your inbox.
First Steps
Take Action with these Quick Links
Call Leaders
Tell our leaders to reduce war spending and to use weapon money to help young children grow.
US Congress
(202) 224-3121
President
(202) 456-1111
Speak Up
Speak up for the incalculable number of children currently victimized by war and bias.
Contact your US Representatives and Senators.
Contribute Directly
Help victimized children directly by contributing to organizations such as:
Take Action Today
Choose a Cause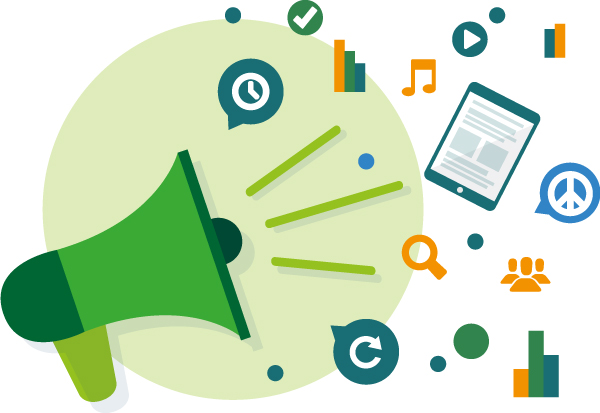 Join the Actforpeace List Serve
P.E.A.C.E. has an action arm, a list serve called Actforpeace, which alerts its members by email to opportunities for public policy actions to help children (and their parents and teachers) survive and thrive in a more peaceful, healthier world. The messages mostly relate to the action agenda items described below. Any participant in the list serve can initiate messages, and they come maybe 5-10 times a month. To join the list serve, send a message to 1peaceeducators@gmail.com, asking to be invited to join.
Help Us Take Action
Join or Donate