Take Action
P.E.A.C.E is an Activist Organization.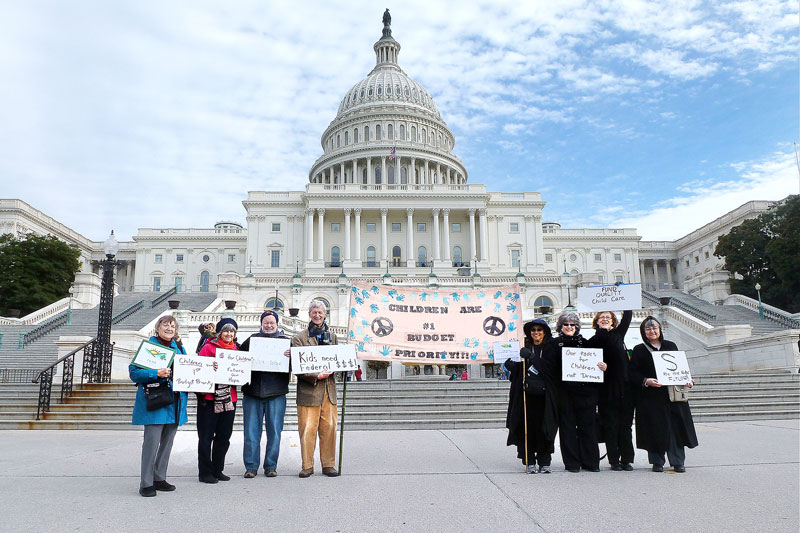 We act on public issues related to our purposes, to help young children grow up in a peaceful family, school, community, country and world. Peace starts within each of us, then in our immediate contacts, including the children and families with whom we work, and only then with our neighborhoods, communities, and wider jurisdictions.
Action Alerts! November 2021
Please Get Vaccinated!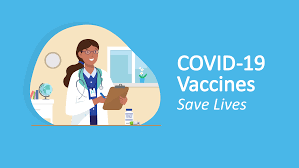 It's good for your health, it's good for the health of the children in your care, and it's good for their families too. The more eligible people we can get vaccinated, the easier it will be for life to return to normal for all of us. Kids from the ages of 5 to 11 are now eligible for vaccinations.
Picture courtesy of covidfactsnow.com
---
Congress Still Playing with Numbers: Child Care Support Needs Your Help!
Although the House of Representatives has passed Bills that would establish a high quality, affordable, well-paying child care system, including public preschool, in the United States, the Senate is still dithering about the overall cost of all the programs, from Defense to Climate to Paid Leave, to Health Insurance, etc., now contemplated in all the legislation passed by the House.  Senators from West Virginia and Arizona, whose votes are needed to pass the Bills in the Senate, want to cut the overall expenditures by as much as a third.  So the haggling continues. Your input, including your horror stories about how hard it is to provide child care right now, is needed for your Senators to ensure that child care gets what it sorely needs. 
And we're clearly falling far behind our economic competitors in the help we give to young children in becoming productive citizens. Here's a New York Times chart showing how the USA compares with other industrial countries in terms of support for child care from all levels of government: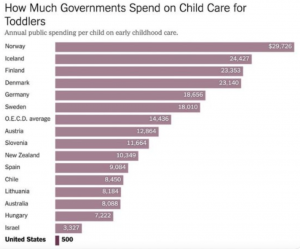 Each month our members get our news, starting with a message like the one above. Join our organization to receive the latest Peace News in your inbox.
Take Action Today
Choose a Cause
First Steps
Take Action with these Quick Links
Call Leaders
Tell our leaders to reduce war spending and to use weapon money to help young children grow.
US Congress
(202) 224-3121
President
(202) 456-1111
Speak Up
Speak up for the incalculable number of children currently victimized by war and bias.
Contact your US Representatives and Senators.
Contribute Directly
Help victimized children directly by contributing to organizations such as: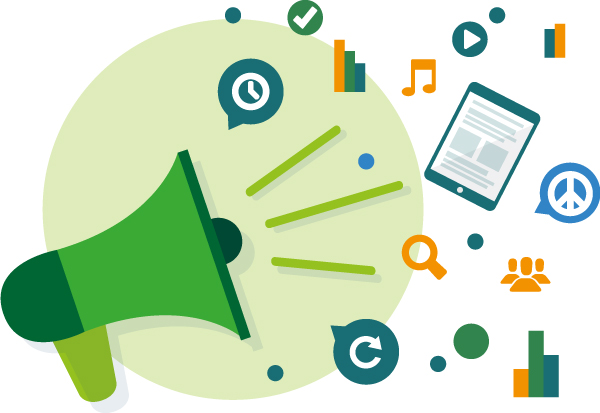 Join the Actforpeace List Serve
P.E.A.C.E. has an action arm, a list serve called Actforpeace, which alerts its members by email to opportunities for public policy actions to help children (and their parents and teachers) survive and thrive in a more peaceful, healthier world. The messages mostly relate to the action agenda items described below. Any participant in the list serve can initiate messages, and they come maybe 5-10 times a month. To join the list serve, send a message to 1peaceeducators@gmail.com, asking to be invited to join.
Help Us Take Action
Join or Donate