P.E.A.C.E. TAKES AN ACTIVE ROLE IN THE CAMPAIGN TO RATIFY THE U.N. CONVENTION ON THE RIGHTS OF THE CHILD
By John Surr
One theme of our events at the NAEYC Conference in November 2009 in Washington, DC was the need for the United States Senate to ratify the UN Convention on the Rights of the Child (CRC, for "Children's Rights Convention"). The US is the only national government that have yet to take part in the CRC.  P.E.A.C.E. has been working for many years to get the US Government to join the rest of the world in participating in the CRC.  In 2003 we convinced the NAEYC Governing Board to declare NAEYC in favor of ratification, and we are participating actively in the national Campaign to Ratify the Children's Rights Convention, www.childrightscampaign.org. On November 20, 2009, the CRC was 20 years old!
At the 2009 NAEYC Conference in Washington, DC, on Thursday, November 19, at the OMEP-USNC Seminar, entitled "For Children in a More Peaceful World:  Global Education and Opportunities for Creative Development", P.E.A.C.E.'s John Surr was devoting his part of the presentation to "US participation in the CRC as part of building a world climate of peace, beginning with young children."
The following day, Friday, November 20, from 11:30 to noon at NAEYC's Celebration Stage, near the registration area in the DC Convention Center, there was a national celebration of Universal Children's Day and the Twentieth Anniversary of the signing of the CRC in 1989 at the World Summit for Children at the UN.  Children's singer Vincent and the Thomson Elementary School Choir entertained us with song and dance, and Mark R. Ginsberg, Executive Director of NAEYC, described the origins of Children's Day and urged those present to work for the ratification of the Convention by the United States, now the only country in the world outside its coverage.
P.E.A.C.E. takes an active role in the national Campaign to Ratify the UN Convention on the Rights of the Child ("CRC Campaign").  The Campaign involves many of the more than 200 national organizations concerned with human rights, children, and the rule of law, all working together actively to promote ratification.   The 20-year struggle for ratification has been very controversial, with many isolationist organizations making very emotional and inaccurate criticisms of the Convention.  But common sense finally seems to be prevailing, and we hope to get the CRC before Congress and pass with 67 votes in the Senate before too long.  We need your help in this effort, to educate yourself and your friends, colleagues, and Senators about the CRC.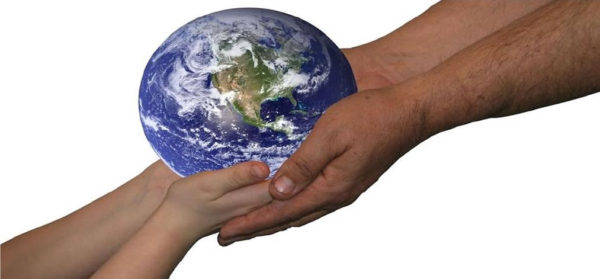 This global partnership will be guided in its work by the Convention on the Rights of the Child, that luminous living document that enshrines the rights of every child without exception to a life of dignity and self-fulfillment.
Nelson Mandela,
Building a Global Partnership for Children
Johannesburg – May 6, 2000