CEASE and its members were very active at the 2010 NAEYC Conference in Anaheim, California, from November 3-6, 2010. It began with our Interest Forum table: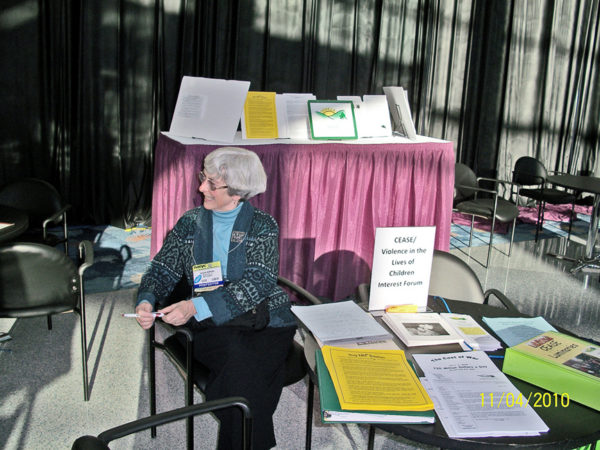 The table was up and mostly staffed for the duration of the Conference. At the table we met many new friends and old, and it provided us with a gathering point and hub for our other activities. As many of us stayed at the same motel, we were able to help each other in getting around and in spreading the word about our Seminar.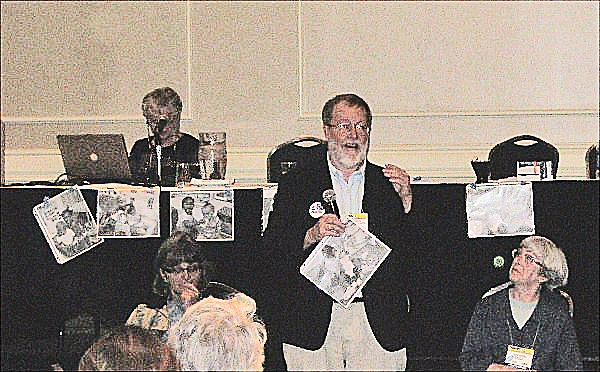 The 2010 CEASE/Violence in the Lives of Children Interest Forum Seminar was on Thursday, November 4. With a title, "Action for Citizenship: Nurturing Children's Instincts for Caring and Empathy", the Seminar featured brief empathy-building stories from the four panelists, followed by round-table discussions by everyone. A centerpiece of the seminar was a discussion of the "Building Community for Justice" tree image, with its roots in social consciousness and its branches in skills for activism. The Seminar was well-attended, and our participants felt engaged by the format and the content. We learned that empathy comes naturally, can be nurtured by example and by attention directed to compassionate acts, and is a fine basis for community involvement and activism.
(download "Building Community for Justice" pdf)
At the end of the Seminar we presented the 2010 CEASE Peace Awards to Amber Wallick (in photo) and Mark Ginsberg, who could not attend the Conference. CEASE has conferred these awards every year since 1985.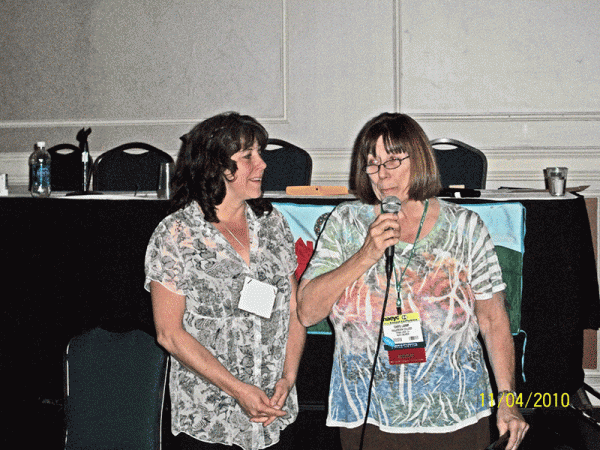 CEASE's Annual meeting, which followed, was well-attended and involved decisions on next year's Seminar topic and presenters, our approach to NAEYC's position statement on technology, as it is being revised, and our concerns about national issues involving the START treaty, the wars in Afghanistan and Iraq, and peace education of young children. We decided to have our 2011 annual retreat in Cambridge and Truro, MA, from June 1-6, so that those inclined could combine it with participation in NAEYC's Professional Development Institute in Providence, RI, which follows that.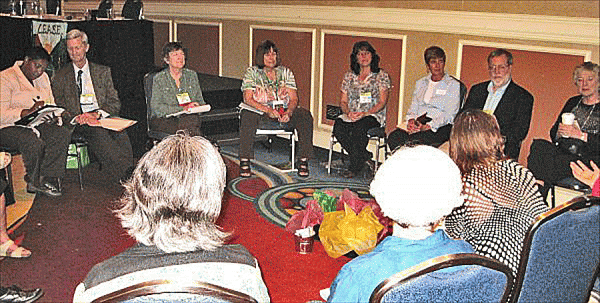 We capped off our Conference activities with a dinner and a breakfast.
All in all, a fine reunion.