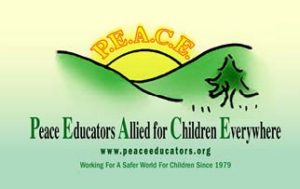 Action Alerts!
Presidential Debates Coming
With nearly 20 serious candidates, the Democratic field will be split into two groups over two nights at both debates.  The Miami debate, June 26 and 27, will air on NBC. The Detroit debate is set for July 30 and 31 and will air on CNN. As this newsletter went to press, the DNC had not announced how they will split the field up.
20 Presidential Candidates Answer Peace Questions
World Beyond War has assembled an interesting summary of candidates' responses to questions related to war and peace, at https://worldbeyondwar.org/how-u-s-presidential-candidates-answer-20-basic-questions/
Pull the US Out of the War in Yemen!
With Congress back in session, perhaps the most outstanding peace-related issue before them is a push to get the
Senate to join the House in overcoming the President's veto of Congress' resolution to end US support for Saudi Arabia's war in Yemen. The principal victims of that war have been Yemen's families and children, who continue to face dire privations,including starvation. Congress needs to reassert its Constitutional right and duty to decide on fundamental issues of war and peace. Especially if you have a Republican Senator, please urge a strong push to override the veto.
Tell Congress: Appropriate More for Early Childhood, Less for Defense.
You have heard this from us before, but now is the time that decisions are being made about the Federal appropriations for the fiscal year starting in October. So please, even if your message is just the headline sentence above, tell your Senators and Representatives how you feel about these issues. If you have a good story to tell about the difficulties that inadequate funding puts in the way of the quality of care we can give to the children, that information would help.
Campaign for a Peace Postage Stamp
A campaign has been launched to propose a Forever Postage Stamp in honor of Martin Richard, the youngest
victim of the 2013 Marathon Bombing in Boston Massachusetts who wrote a sign before he died "No More
Hurting People-Peace". Join the campaign to institute this stamp. For more information:
https://www.change.org/p/martin-richard-peace-stamp?recruiter=952517935&utm_source=share_petition&utm_medium=copylink&utm_campaign=psf_combo_share_initial&utm_term=psf_combo_share_initial
_________________________________________________________________________________
Two Peace Education Workshops
by Craig Simpson
What is your experience talking about Peace Education with teachers of young children? At two recent conference at National Association for the Education of Young Children local and state affiliates I presented a workshop on Peace Education and both were well attended, and participation was quite unexpected.
For years I have presented workshops on gardening, biting, dealing with superhero play, boys' development, infants and sleep all in my mind about peace education but never specially saying so. I have pondered and inquired a definition for peace education for young children but had difficulty clarifying that definition.
At the Massachusetts and Boston AEYC conferences recently, I tried an experiment both called "An Introduction to Peace Education". I used a format that P.E.A.C.E. (Peace Educators Allied for Children Everywhere) has used for many years to promote maximum amount of discussion. We divide the participants into small group of 5-8 people and instead of having three speeches by experts we had three people each talk for 10 minutes. After each talk, we have some discussion questions: what do you do in your work and experience like what has been presented? How does this work with you? What works and what doesn't? After each talk there are similar questions. We make sure no one is left out of the discussion.
At the state conference I had 3 speakers- One a veteran kindergarten teacher talking about a peace corner and other tools in the classroom promoting peace and how it works. The second was a longtime Head Start teacher and administrator talking about teacher interactions and style in working with children with conflicts. The Third speaker talked about gardening in an inter-age setting where older children are working with younger children together to build and maintain a garden at their school.
At the Boston AEYC Babies and Toddlers conference we had some different perspectives- The first was a mindfulness teacher, Gabriel Baldwin, who talked about teachers using mindfulness in their lives and including their children in their work in the classroom. The second speaker, Jennifer L. MacLeod of the University of Rhode Island Child Development Center talked about engaging families in peace education and curriculum to build an understanding of peace education. The third speaker, Lani Gerson a children's librarian who talked about books that introduce peace and activism ideas with young children. Lani brought books to share with participants and they eagerly passed around the books and shared with their groups. Lani shared her experience with the Jane Adam' Children's Book Award committee that reviews and awards books on peace and justice.
I also got to show a power point of my work gardening with infants and toddlers in inner city Boston and their relationships with the cooperative practice of planting and growing. In both workshops we included a definition of peace education and its importance with young children. We said the definition is very open and inclusive it uses. Twenty-Five people signed up for the state workshop and 60 signed up for the Babies conference. Both had a huge amount of participant discussion. This seems to be an important way to involve more understanding of how we teach peace to educators of young children and to young children themselves.
What do you do to bring peace to young children? Please write to us and give examples in your classrooms and work with other teachers.
_______________________________________________________________________________
Springtime Service Learning with the Preschoolers at the URI Child Development Center
By Jessica L. MacLeod
With special thanks to the teachers, children, families, colleagues, and neighbors who make this work possible
Each year, the young children at the University of Rhode Island (URI) Child Development Center, a NAEYC accredited laboratory preschool program, participate in several simple service-learning projects. Recently, the children, teachers, and families completed their third annual Neighbors Reach Out to Neighbors food drive. This project entails working together with neighbors across the street at St. Augustine's Episcopal Church as well as next door neighbors, the URI Human Development and Family Studies faculty housed at the Transition Center. Donations of non-perishable food items support a local food pantry's ability to provide free lunches during the April vacation week. It is known that many children who rely on free and reduced-price school lunches experience decreased access to healthy, nutritious meals during school breaks.
Sometimes people wonder if preschoolers can participate in service learning in a meaningful way or if they are too young to glean much understanding from these projects. There are many intentional strategies employed to facilitate children's purposeful engagement in service learning. It is helpful to have the project connect with something familiar to children. In this case, children can connect with eating lunch at school each day and feeling hungry as lunch time approaches. Through the discussions that follow, children begin to understand that there are families in the community experiencing food insecurity.
The spirit of service is sparked in children as they develop an awareness of the need that exists and their own ability to take action and make a difference.
Providing hands-on, concrete learning opportunities that allow children to take an active role in service facilitates deeper understanding. During the Neighbors Reach Out to Neighbors project, children are actively involved in sorting and counting donated food items, talking with their neighbors from the church, meeting volunteers from the food pantry and hearing about the work they do, and physically carrying the non-perishables out to load in the back of a car to be delivered for donation. As the project concludes, children can see that when we work together with our neighbors, we increase the impact of our service efforts.
________________________________________________________________________________
The following is in response to an article May 2019 newsletter issue: article by Craig Simpson
How do we teach young children to be anti-militarist or anti-war?
From Gary of National Network Opposing Militarization of Youth www.nnomy.org
One of the concerns are about Pentagon programs like Mission: Readiness where the Pentagon is focusing on influencing children in your age group of concern. For example, look at their website:
https://www.strongnation.org/missionreadiness
They have toned this down a bit from five years ago but their essential concern is that when these children grow up in a dozen years that they will be fit enough for service as military troops.
How we can work together is to plant seeds of concern about cultural militarization with teachers, school administrators, and parents about this reality and to also make some impact with these children to tell them that war is bad.
One of the goals determined in the NNOMY strategy summit in Chicago last year was to re-stigmatize war. This seems oxymoronic on the surface but everything military has been so normalized in our society since 9/11 and the endless war on terror that most people never saw it coming; like slow boiling frogs.
Deborah Schein
Growing Wonder LLC
216-409-4237
schein.deborah@gmail.com
deb@growingwonder.com
growingwonder.com
Hi, my name is Deb and I am with you on this. My own work focuses on spiritual develop; defined as a
system the starts at birth with love and deep relationships that help produce children with a
strong positive sense of self. Includes helping children spend time within spiritual moments that fill
each child's unique disposition with wonder, awe, joy, inner peace (frequently found in nature) and
culminating with children who are caring, kind, empathetic, and reverence (knowing rules, showing
respect, and responsibility toward others and the world). This is a positive approach to human
development. Hope this makes sense to you.
Charlotte Cooper of War Resisters
International, London, England responds:
"Thanks for the sending your piece Craig, it was very interesting to read, and it's good to be provoked to think about counter-recruitment as a concept from early life, not just adolescence. The questions you ask are for
sure difficult ones to answer!
Just to add a clarification to what you said; our resource is not just about young children but about all counter-recruitment initiatives.
Because we have had a strong response from the US already, we do not necessarily need more pieces for the resource, but if you would like to develop a piece, we always have need for thought-provoking content on countering youth militarization e.g. for our website."
_________________________________________________________________________________
P.E.A.C.E. members met at the annual Retreat located at the Walker Center in Newton, MA, from May 30 to June 2  to begin a discussion about the future of the organization and how to provide for a transition of leadership to younger members.
At the retreat, Mary Regan, a consultant to nonprofit organizations, was hired because of her experience working with organizations that want to reach informed decisions about complex problems confronting them. Ms. Regan conducted a survey and from some of the suggestions, these Committees were established:  Executive Committee Chair: Joyce Daniels; Finance Chair: Fran Roznowski; Secretary Chair: TBD; Newsletter Chair: Karin Pavelek; Advocacy Chair: John Surr;  Website Chair: Patrick Romero; Social Media/Networking Chair: Craig Simpson; Membership/Nominating Committee Chair: Ana Page; Conference Presentations Chair Marilyn Shelton (primary P.E.A.C.E. Interest Forum Facilitator); P.E.A.C.E. Projects Chair: Marilyn Pearce, and Committee on Peace Education Online Chair: Donna Satterlee.   The Chairs of these committees will be in the process of incorporating new recruits.
Our Newsletter will continue to be distributed monthly by email, with print copies going out in October, in preparation for the 2019 NAEYC Conference in Nashville, TN, "2019 NAEYC Conference" https://www.naeyc.org/events/annual/2019. The monthly publication will be highlighted on our Facebook Page.  In November we will take up the question of where and how new regional P.E.A.C.E. meetings might be arranged.
We celebrated Lucy Stroock's long service as our Treasurer, and we congratulate Fran Roznowski as our Finance Chair. We thank our donors and we seek new members' contributions in the absence of dues. Pat Landry will be looking into fundraising opportunities through grants, and would appreciate leads and ideas from others.
Apart from these organizational changes, we planned our activities for the NAEYC Annual Conference in Nashville, TN, November 20-23.  At our annual meeting there we will celebrate our 40th Anniversary!  Diane Levin will be making our Seminar presentation, which will be followed by our P.E.A.C.E. and Peace Educators Interest Forum meetings, with refreshments.  Please mark your calendar to come! We also planned our 2020 P.E.A.C.E. Retreat at the Mercy Center in Auburn, California, May 28-June 3.  Our meetings will overlap with Educators for Peaceful Classrooms and Communities (EPCC), a close ally in all of our work.