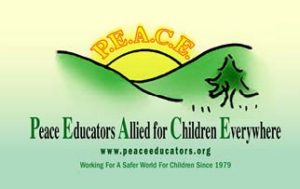 Action Alerts!
2018 Election Results
Thank you for voting on November 6. It's a bit too early to read the tea leaves about results, but we may find it a bit easier to get positive financing and other changes for young children and their families through the new Congress. In these efforts, please emphasize, particularly to new incumbents, that substantial majorities of the voters in both Parties support improved funding for early childhood education and care. See, e.g., The nonprofit Bipartisan Policy Center's September publication, Early Childhood Initiative: Building Support for Early Childhood Excellence, at https://bipartisanpolicy.org/wp- content/uploads/2018/09/Building-Support-for-Early-Childhood-Excellence.pdf.
Imprisoned Immigrant Children!
Sadly, we continue to learn about the abuse and long detention of children migrants by the U.S. Customs and Border Protection at the order of our Government.
Beyond the several thousand children separated from their parents who filled the news this summer, we now know that 13,000 more are being held in overcrowded detention centers. These are the unaccompanied migrants, under 18, who arrived at the border alone, without an adult. The system for housing them and looking for sponsors is overloaded and broken down. Many relatives and others who would take them in are now backing away for fear of being prosecuted and deported themselves for their undocumented state. The government makes no secret of its intention to take advantage of their willingness to help the children. The newly created tent city on the Texas border is designed to relieve this overcrowding, but it provides the children no education or clear plan for their future. It also pours excessive taxpayer dollars into the hands of private prison developers. As the children turn 18 they can be held on criminal charges.
This painful reality of our broken and inhumane policies towards refugees and asylum seekers, especially children, is illegal. It breaks both U.S. law and international law protecting human rights. Please join over 250,000 others in an ACLU petition to end these conditions on this website: https://action.aclu.org/petition/cbp-stop-abusing-children.
Communicate with Senators and Representatives now.
If you are in Washington, DC, for the NAEYC Conference, please take a trip to the House and Senate Office buildings, to leave word with the staffs of your Senators and Representatives, thanking them for their fiscal support of the Child Care and Development Block Grant, and for Head Start, and asking them to continue it in 2019. NAEYC will be facilitating these visits:   https://www.naeyc.org/sites/default/files/wysiwyg/user-74/chooseyourownhilladventure2.pdf .
If you can't get to DC, you still can go to the individual Senators' and Representative's Websites or take pen to paper to communicate the importance of early childhood funding support to them.
News for Peace Educators Allied for Children Everywhere (P.E.A.C.E.)
P.E.A.C.E.'s preparations for NAEYC's Annual Conference in DC, November 14-17, are well underway:
Our seminar this year, on Friday, November 16, in the Marriott Hotel's Marquis Salons 3 and 4, from 3-4:30 p.m., will be a collaborative effort by two organizations that are part of the Peace Educator's Interest Forum – P.E.A.C.E. and EPCC (Educators for Peaceful Classrooms and Communities). The title is Building inclusion, respect, cooperation and compassion into your program: Is Civility more than good manners?
The 2018 Annual Meetings of P.E.A.C.E. and NAEYC's Peace Educators Interest Forum will follow the seminar, in the same room, with refreshments.
P.E.A.C.E. will participate actively in NAEYC'S annual Celebration of Equity and Diversity, on Thursday, Nov. 15, in the Marriott's Independence Ballroom B/C, from 8-10 p.m. During that Reception, which will include free desserts and Latina music, we will be announcing our 2018 Annual Peace Awards.
A group of P.E.A.C.E. members from Maryland, organized by Dr. Donna Satterlee, will present Elements of a Peaceful Classroom, comparing various approaches to helping peace grow, on Wednesday, Nov. 14, from 8:15-11:15, in Room 146C.
Several California members of P.E.A.C.E., led by Ana Page, will report on Lessons learned from a peace camp: Mentoring young Asian American volunteers and increasing ECE educators' cultural competency, at 8-9:30 a.m. on Thursday, Nov. 15, in Room 144C.
P.E.A.C.E. member Dr. Diane Levin will present Essentials of play today? Special challenges, special opportunities: Facilitating diverse children's optimal development and learning through play in the midst of the complexities of today's world, at 3-4:30 on Thursday, November 15, from 3-4:30 p.m. in Room 154AB.
P.E.A.C.E member Fran Roznowski and friends will present Preparing Early Childhood Classrooms for Children with Parents in Prison: Supporting Families, Children and Ourselves, on Friday, November 16, from 1-2:30, Rm. 209C
Some other NAEYC Sessions of Interest:
Exploring current trends in the research on and application of play policies and practices. 11/14, 8:15-11:15, Rm. 144AB
Preschool citizenship: young children as present-day citizens. 11/14, 8:15-11:15, Rm. 204AB
Are your practices trauma-informed? Recognize what you are already doing, and discover what your next steps can be. 11/14, 12-3, Rm. ?
From play to practice: The wisdom and practice of self-active play education. 11/14, 12-3, Rm. 146A
Positive discipline's class meetings model: Social and emotional learning that builds community and connection. 11/14, 12-3, Rm. 203ab
Tools for advocacy: Communicating the importance of play 11/14, 12-3, Marriott Marquis, Chinatown Rm.
What just happened? The 2018 elections and what they might mean for early childhood education. 11/15, 8-9:30, Rm. 156
Classroom conversations that engage young children to embrace the concept of social justice. 11/15, 10-11:30, Rm 146A
Drawing peaceful conclusions: how art can teach confidence and self-esteem and nurture creative, solution-minded students (and teachers!). 11/15, 10-11:30, Rm. 147A
Supporting and advocating for children and families living in poverty. 11/15, 10-11:30, Rm. 101
Defending the Early Years: promoting quality experiences and equitable policies in your classroom, school, local community, and beyond. 11/15, 1-2:30, Rm. 146B
Hugs, friends, toddler glee, conflicts, and biting: how to support the peer social learning and development of infants and toddlers. 11/15, 1-2:30, Rm. Shaw/LeDroitPark
Essentials of play today? Special challenges, special opportunities: Facilitating diverse children's optimal development and learning through play in the midst of the complexities of today's world. 11/15, 3-4:30, Rm. 154AB
The trauma epidemic: how we as educators can see the signs, be aware of solutions, and actively create trauma-informed cultures and relationships that help adults and children heal. 11/15, 3-4:30, Rm. Ballroom C
Teacher-child relationships as a mediator of the relationship between children's self-regulation and peer competence. 11/15, 4:30-6, poster, Exh. A.
We are all equal! Exploring social justice and equity in the preschool classroom through the social studies. 11/16, 10-11:30, Rm. Marquis Salon 1
Building resilience in challenging times: teaching children to develop inner strength and value diversity in themselves and others. 11/16, 10-11:30, Rm. 147B
NAEYC Business Meeting/Town Hall, 11/16, 1-2:30, Rm. 152AB
The other 3 Rs – routine, rhythm, and relaxation: using musical rituals to create calm. 11/16, 1-2:30, Rm. Marquis Salon 3/4.
Moving Forward: You're Important to Us!
   We are eager for new members, and active members. Spread the word and let us know how you would like to be engaged at 1peaceeducators@gmail.com.
Join actforpeace@goooglegroups.com to follow our members recommended actions and share your own! You can request to sign-up by e-mail at 1peaceeducators@gmail.com or directly through Google Groups. We hope you will spread the word about the actions by forwarding them on to others.
PLEASE GIVE!. Since we don't charge dues we count on donations from those who are able to continue our work. Look for a PayPal donation option on our website, or mail your check made out to SEF/P.E.A.C.E. to: 55 Frost St. Cambridge MA 02140.